On This Italian Beach, the End of the World Is Always Near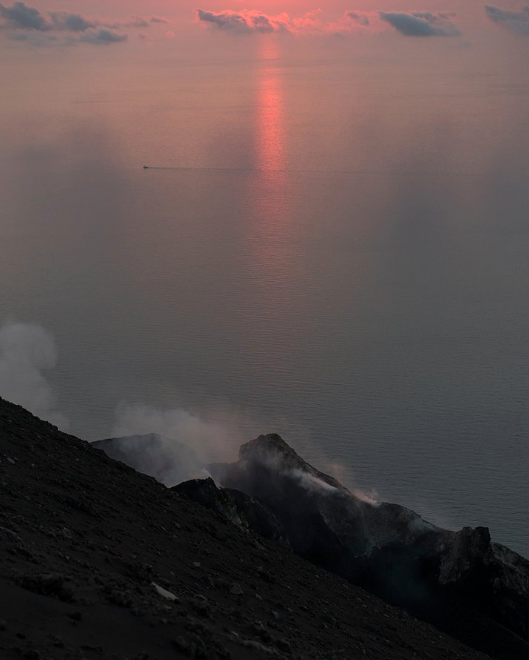 At first, you might think it's not much to look at, this beach. Just a swath of gritty black sand and a few lonely fishing boats basking in the clear bright sun, the inky Tyrrhenian Sea lapping solemnly at the shore.
But then, you don't come to Stromboli, a tiny Aeolian island off the coast of Sicily, for the beach. Not really, anyway. You come for the volcano. It rises godlike above, its textbook silhouette eclipsing the sky at 8,860 feet, a ghostly plume of steam encircling its crown.